MU Student Unions Director, Heath Immel
Heath Immel has worn many hats in his 15 years at Mizzou. He moved with his family from Tucson, Ariz., to work at Mizzou as the business manager of fiscal operations for the University Bookstores. After a series of other positons, he is currently serving in a dual role as the director of the Missouri Student Unions, including Campus Reservations, and the director of Parking and Transportation Services.
Immel spent 14 years at Industrial Motor and Control in Tucson, where he worked as an accountant and in a leadership role. Heath received bachelor's degrees in accounting and management information systems. He has completed a master's in Higher Education Administration while at Mizzou.

Contact Heath:
Email: immelh@missouri.edu  |  Phone: (573) 882-4023 
Address: G118 MU Student Center, Columbia, MO 65211
---
---
Tracy Schultz
Tracy Schultz relocated from St. Louis to join the University of Missouri in 2005, initially in Planning, Design and Construction. In 2008, she transitioned to the Missouri Student Unions, playing a crucial role in the construction of the new MU Student Center.  She is currently the Associate Director of Facilities for the Missouri Student Unions.  
Tracy received her bachelor's degree from Missouri State University and is pursuing a certificate in Higher Education Administration from Mizzou's College of Education.  With a background in design, project management and facility operations, Tracy brings a wealth of expertise to her current role. 
Contact Tracy:
Email: schultztl@missouri.edu | Phone: (573) 884 - 8903 
Address: G210 MU Student Center, Columbia, MO 65211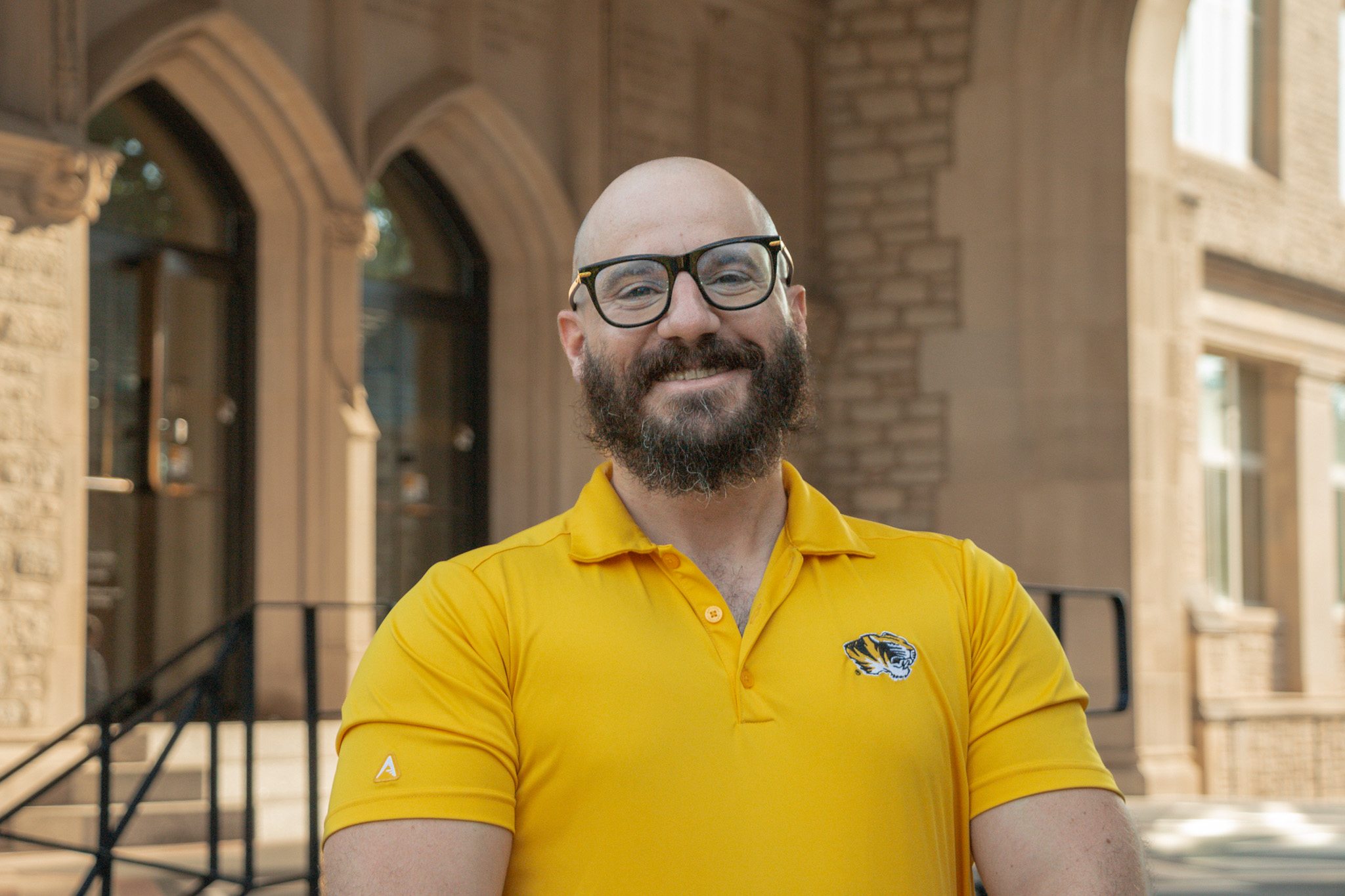 Jerry Hanak
Jerry Hanak, a dedicated professional with 7 ½ years of distinguished service in the U.S. Marine Corps, brings a wealth of leadership and organizational experience to the role of Guest Services Coordinator at the Missouri Student Unions.
Jerry earned his bachelor's degree in general studies with a minor in music from Southeast Missouri State University and upon graduating entered basic training. He then further honed his musical talents at the Naval School of Music in Virginia Beach, Va., the prestigious Marine Band San Diego, California, and the Quantico Marine Corps Band, Virginia. During his service, he not only contributed to the musical excellence of the band but also demonstrated his skills in logistical planning, small unit leadership, facility management, and base-level security.
Jerry brings a commitment to excellence in his new role. His diverse background and proven abilities make him an invaluable asset in ensuring exceptional guest experiences at the Missouri Student Unions.
Contact Jerry 
Email: jth5z6@missouri.edu | Phone: (573) 882 - 1733 
Address: G210 MU Student Center, Columbia, MO 65211
 Travis Brauns 
Travis Brauns began his career at Mizzou in 2022, when his commitment to design and education led to an instructional role in the Architectural Studies department.
Now, as the Interior Designer for Missouri Student Unions, Travis leverages his design expertise to create welcoming environments for the Tiger community. He holds a bachelor's degree in Architectural Studies with a focus in Interior Design from the University of Missouri. 
Contact Travis 
Email: travisbrauns@missouri.edu| Phone: (573)  882-7326
Address: G210 MU Student Center, Columbia, MO 65211